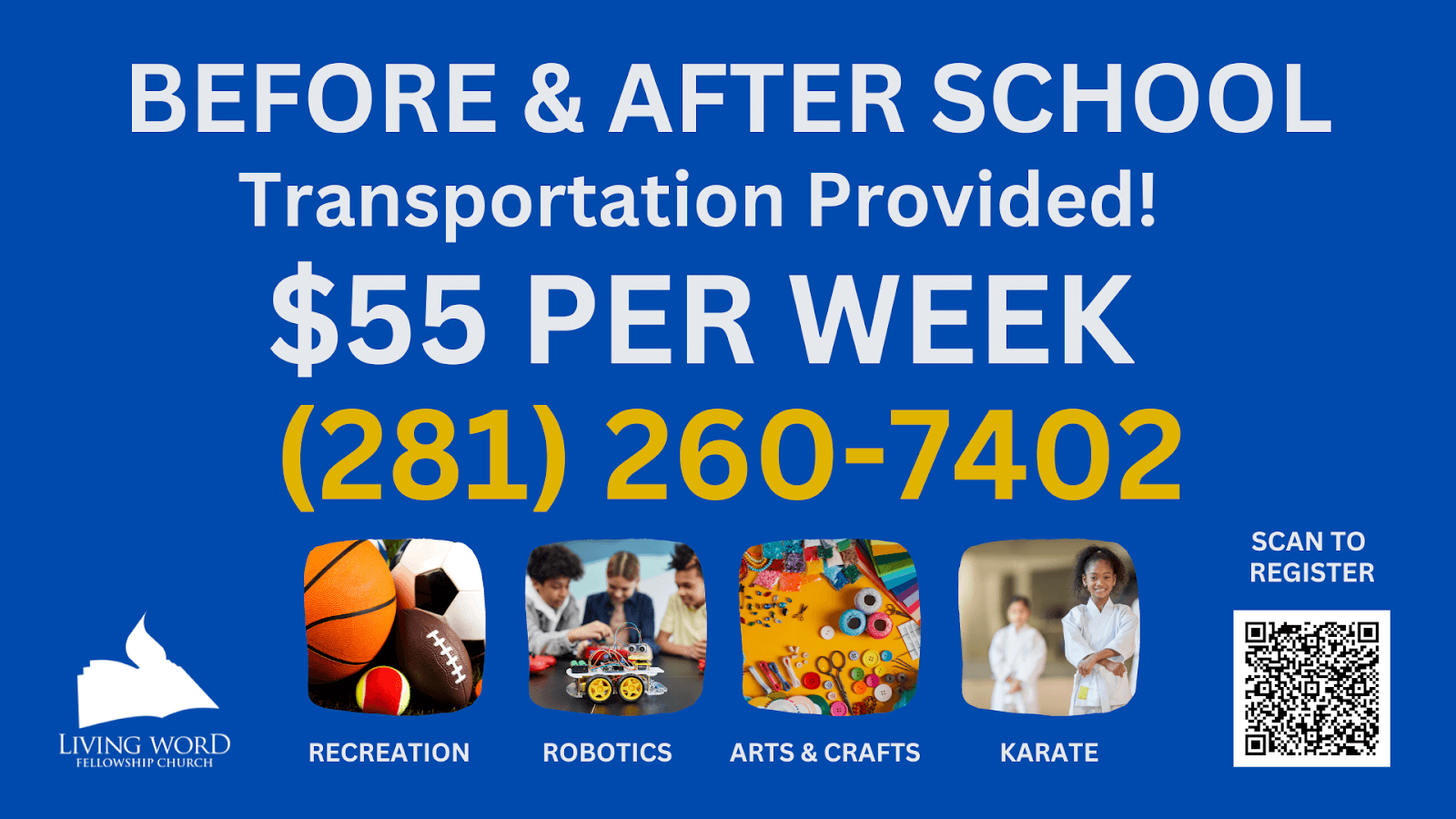 Welcome to Living Word Christian Academy
Looking for a high-quality academic setting for your child that invests in their spiritual growth? Living Word Christian Academy enriches the lives of today's student transforming them into tomorrow's champion. Living Word Christian Academy challenges students to reach their academic potential by providing a student-centered learning environment influencing their value system and helping them make morally accurate choices. Living Word Christian Academy is a non-denominational Christian before school, after school, and summer program providing academic excellence for children 5 years old through 12 years old in a secure and loving atmosphere. Living Word Christian Academy embrace every child as an individual and seek to develop each one's personal gifts and talents.
Founded in 2000, Living Word Christian Academy has provided a superb educational foundation for more many of students. Together with parents, Living Word Christian Academy creates an enduring partnership of excellence – one that recognizes the unique qualities and needs of each student and provides summer enrichment activities to continue learning opportunities throughout the summer months.
Register Your Child Now!
Mission
Living Word Christian Academy is committed to providing your child with quality care, Christian education, moral guidance, and academic and summer enrichment. We care, nurture, and provide a spiritually-maturing environment where children are challenged to achieve academic excellence.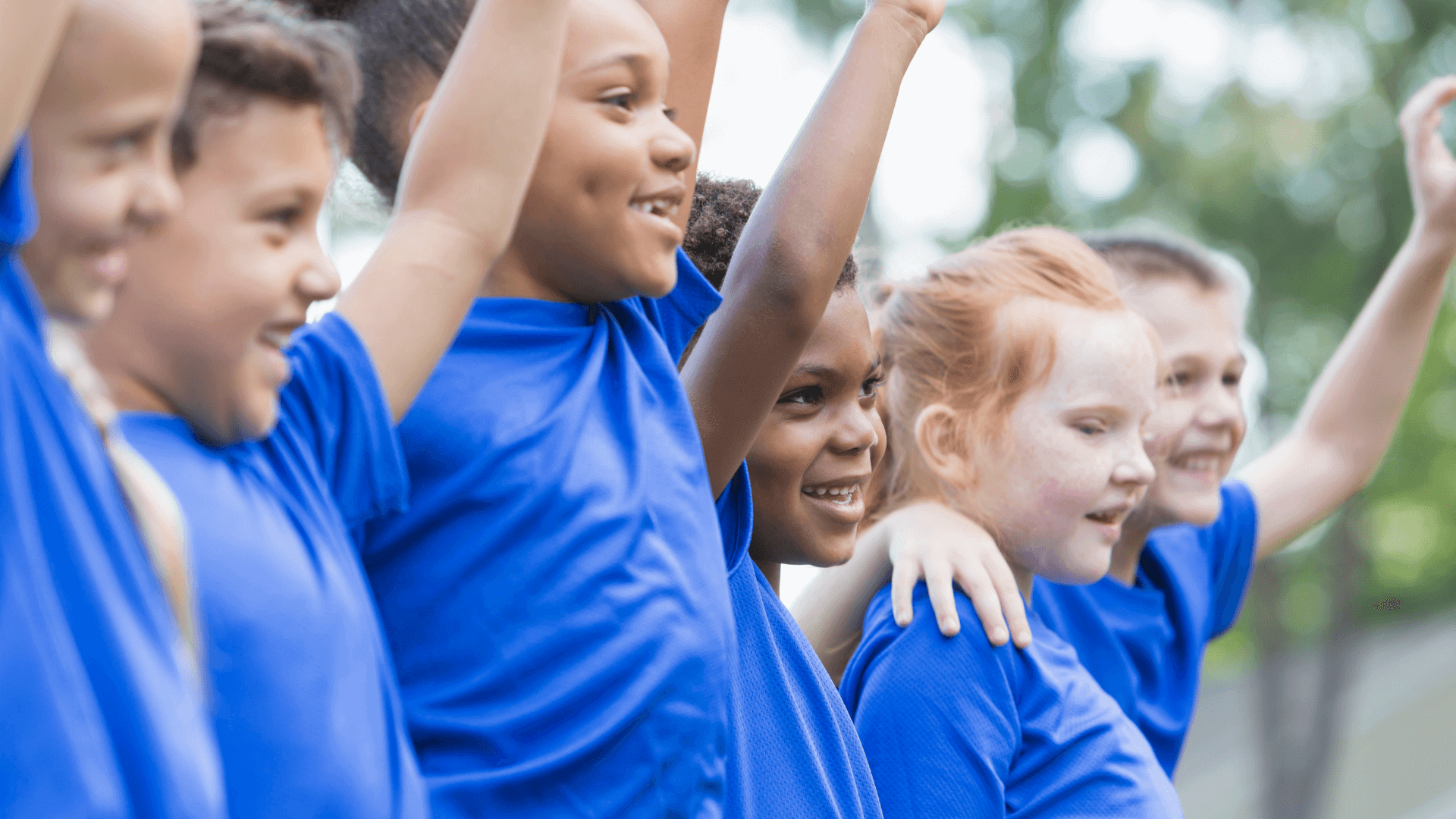 Philosophy of Education
Upholding a thoroughly Christian worldview, believing that all truth is God's truth and that wisdom comes ultimately from God.
Demonstrating the integration of learning, faith, and life.
Challenging students to love the Lord with all their heart, soul, mind and strength.
Promoting rigorous academic standards in the pursuit of knowledge and wisdom in every area.
Fostering an atmosphere which encourages critical thinking through innovative teaching techniques in order to engage students in the discovery of truth and promote lifelong appreciation for learning.
Recognizing the parent's ultimate responsibility for the child's education and discipline. The school affirms the model of the family, church, and school working together to train the child.
Encouraging the expression of a Christ-like community within the ethnic, racial, cultural, and denominational diversity of our school.
Guiding students to be responsible citizens while upholding the dignity due each individual.
Inspiring a love of virtue and character through self-discipline fostered by precept and example.
Tuition Assistance
Are you in need of financial assistance for childcare? Do you need information about NCI? Living Word Christian Academy is an approved vendor of Workforce Solutions Childcare Assistance Program.

Click Here for More Information
Donate
Volunteer
Living Word Christian Academy is always looking for volunteers. To learn more about volunteering at Living Word Christian Academy, please contact us at 713-686-5538.
Financial
Impact the life of a child by supporting Living Word Christian Academy. Your generous gift makes it possible for Living Word Christian Academy to provide a high quality education and invest in the spiritual, mental and social growth of a child. ABC Word Academy depends on gifts from current parents, alumni, former parents, grandparents, foundations, corporations and others for support. Generous tax-deductible gifts directly impact the everyday lives of the Living Word Christian Academy faculty and students. Consider supporting Living Word Christian Academy today!
Matching Gifts
Many businesses and corporations have a Matching Gift Program to encourage philanthropic giving by their employees. You can check with your Human Resources/Personnel Department to be sure. A matching gift to Living Word Christian Academy allows your gift to our school to double (and sometimes triple) in value.
Gifts of Real Estate
A charitable gift of real estate can be especially tax-advantageous.
A vacation home, acreage, or a home may have so appreciated in value over the years that its sale would result in a sizeable capital gains tax. If given to us instead, you avoid the tax and realize a charitable deduction for the full fair market value of the real estate.
Gifts of Stock
Giving long-term appreciated stock offers you a two-fold tax saving. First, you avoid paying any capital gains tax on the increase in value of your stock. In addition, you receive a tax deduction for the full fair market value of the stock on the gift date.
For more information on ways to support Living Word Christian Academy, please contact the Development Office at 281-260-7402.